Hverir
Hverir, or in more detail "Hverir austan Námaskarðs" (hot springs east of Námaskarð), can be reached very easily since it is located next to the Ring Road (Þjoðvegur 1). Geothermal features are distributed over of a large, bare plain and the east slope of Mt. Námafjall. The field has been in existence for at least 11,000 years.
Hverir, view towards Mt. Námafjall and Námaskarð pass (on the right side):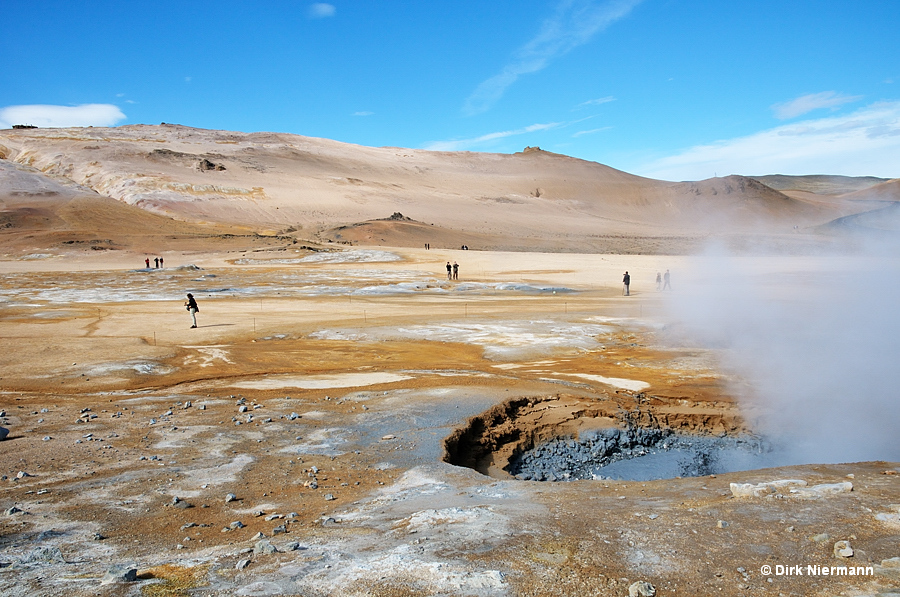 Next to the parking lot an observation platform supplies a good overview. In particular the eruptions of two big mud pots straight in front of the platform perform a magnificent spectacle.

Mud pots in front of the observation platform: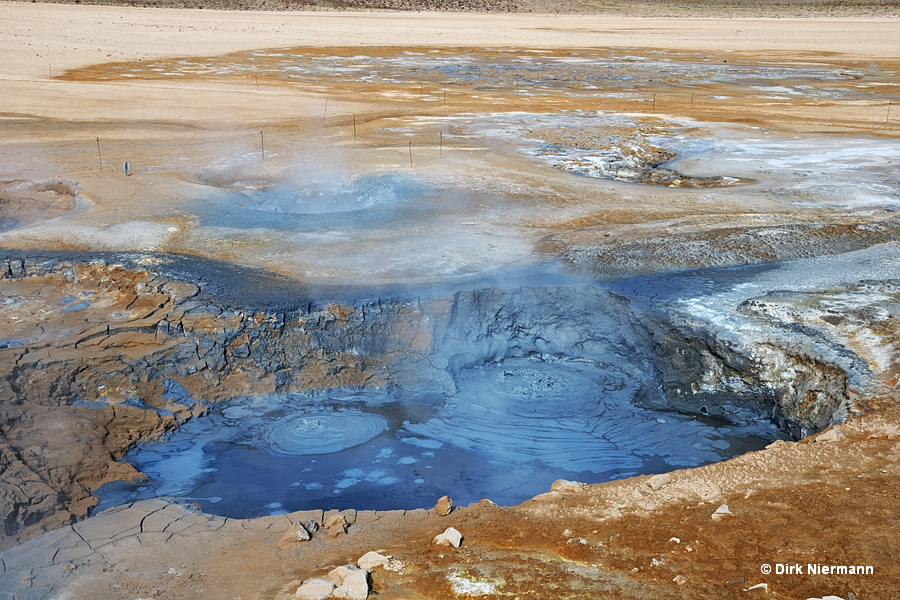 In case you start your hike on the path to the south you first reach two big fumaroles. These are two boreholes from the 1950s, drilled along with 14 other wells for sulfur exploration. Later on this two turned into powerful fumaroles and have been covered with boulders.

Fumaroles, originated from boreholes:
Further fumaroles are located mainly at the slope of Mt. Námafjall and along its base. Often they catch the eye with exceptional pastel colored surfaces.

Fumaroles at the slope of Mt. Námafjall: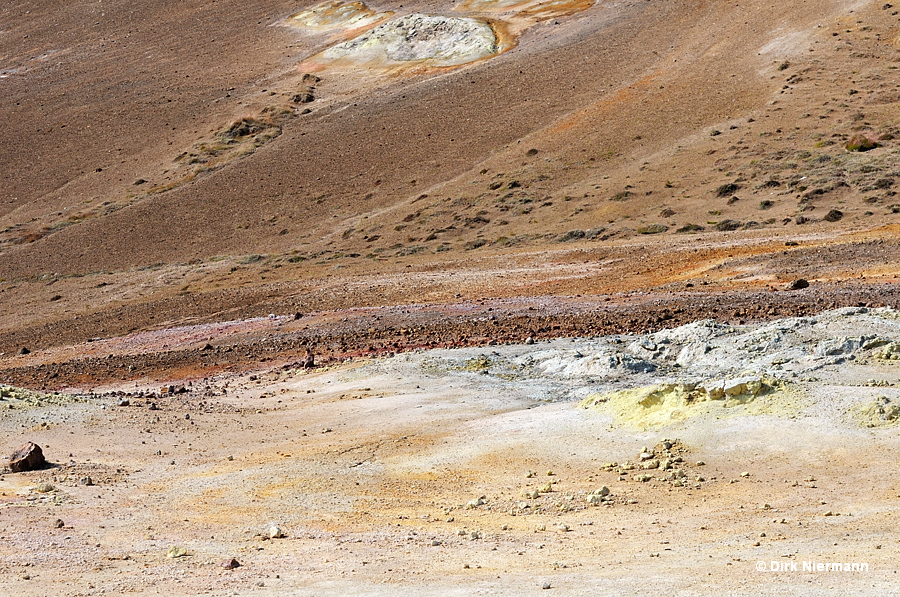 Lined with rocks this one is part of an outstanding composition:
In some sections of the slope fumaroles and runoff channels generate an almost unbelievable palette of colors: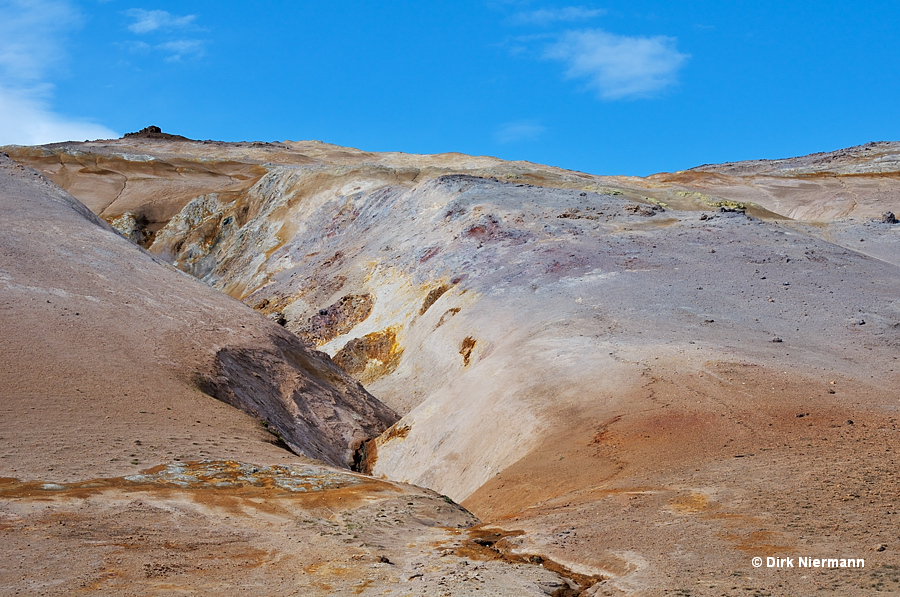 The center of Hverir plain encompasses a number of large mud pots with different levels of activity. Other than that, the mud pots are quite similar in shape and color. Three examples are shown below, more to be found by using the search function.

Mud pots on the Hverir plain: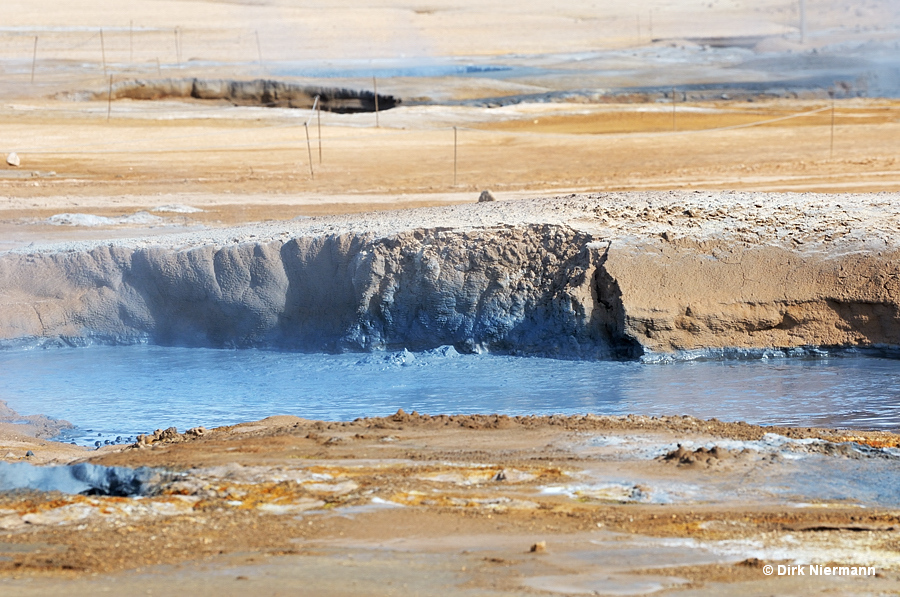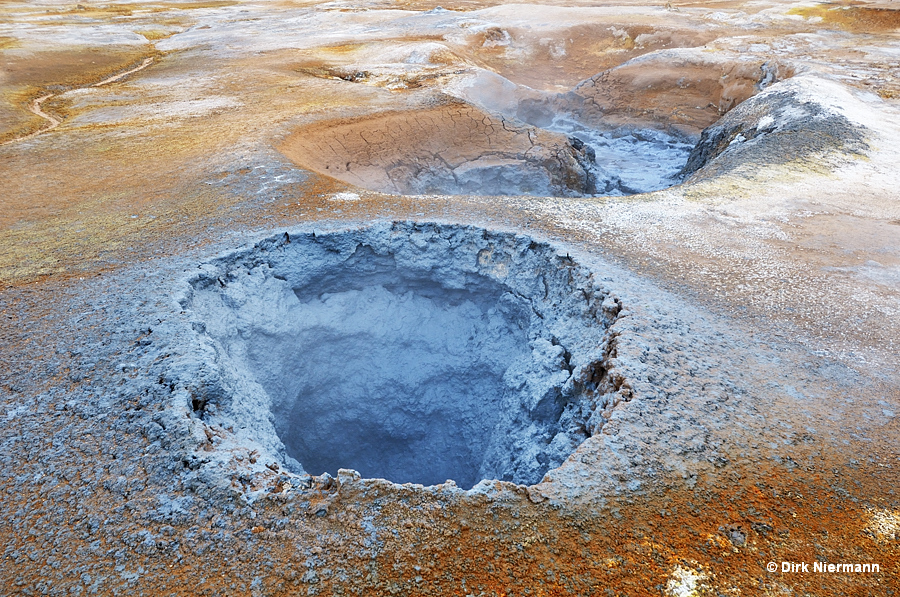 Content and photos on this homepage are protected by law. You may save photos on your Computer, but it is not allowed to use them in any other case without permission of the author. If you want to use photos originated by the author, please ask. Please respect licence conditions of photos of third parties on this homepage.