Page 1 2
Southwest of Soap Kettle another previously very active geyser can be found. Little Bulger Geyser was a regular performer up until 1985 and is more or less dormant since then.
Little Bulgers runoff passes the small spring SMMGNN029 on its way down to Shoshone Creek.
A few feet downstream of SMMGNN029 the stunning blue pool SMMGNN038 occupies the riverbank. It is also known as USGS #12 and shows weak geyser activity on rare occasions.
Neighbor of SMMGNN038 to the east is the geyser SMMGNN037 (UNNG-SHO-11). It erupts up to 3 feet high every 9-15 minutes, but only if nearby Shield Geyser is not active. Otherwise Shields runoff cools the feature below trigger temperature.
A little bit farther southwest on the riverbank Five Crater Spring displays something special. Its vent is covered by a thin sinter ledge with five openings, so each of its frequent eruptions is split up into five separate water jets.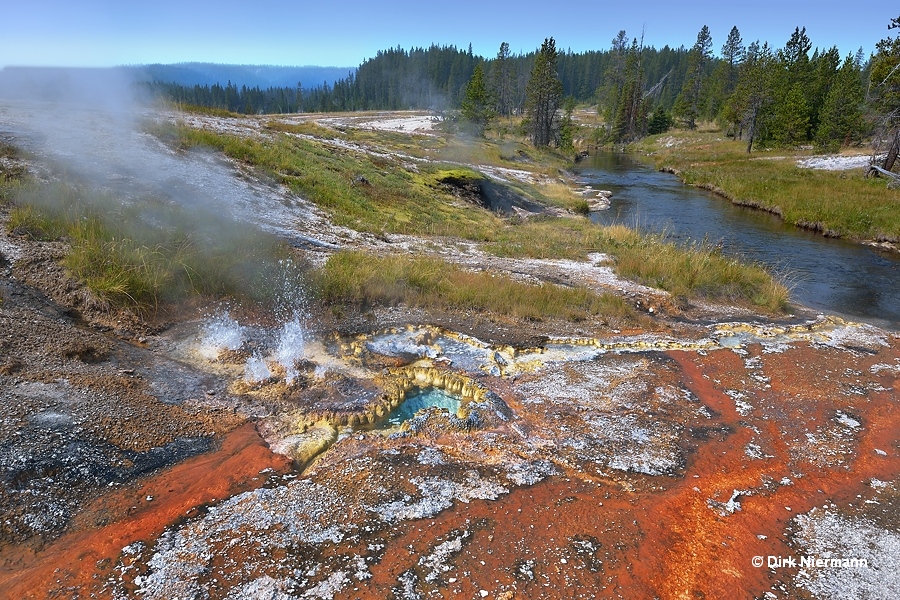 Proceeding south, one of the most impressive motifs of Minute Man Group opens up. Rosette Spring and Iron Spring in front of Minute Man Geyser, Shield Geyser, and Gourd Spring.
Shield Geyser is very frequently active. Its intervals range between some minutes and a few hours. The eruptions are not very high, though, usually around 1 m (3 feet).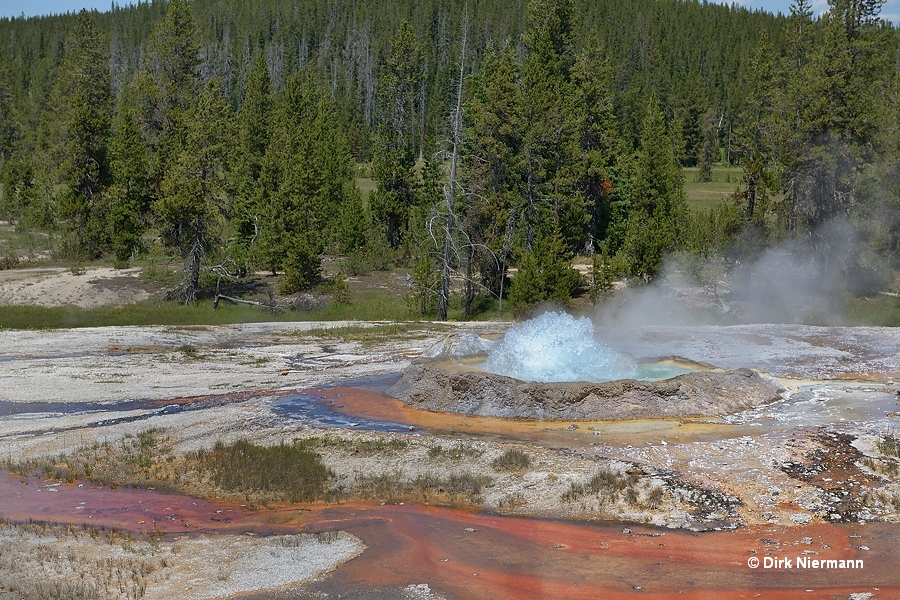 Gourd Spring west of Shield Geyser seems to be connected to it, since both geysers mostly erupt simultaneously. Gourd's eruptions are even a little bit lower than Shield's.
The most impressive frequently playing geyser of Shoshone Basin is Minute Man Geyser. Its play is cyclic. Approximately every 7 hours a series of more than 100 individual bursts starts, lasting 2 to 4 hours. The time span between the angled bursts is only a few minutes, hence the name. Usually Minute Man Geyser spouts up to 6 m (20 feet) high. The clearly visible vent at the bottom of the blue pool in front of the geyser cone is known to join Minute Man's eruptions on rare occasions.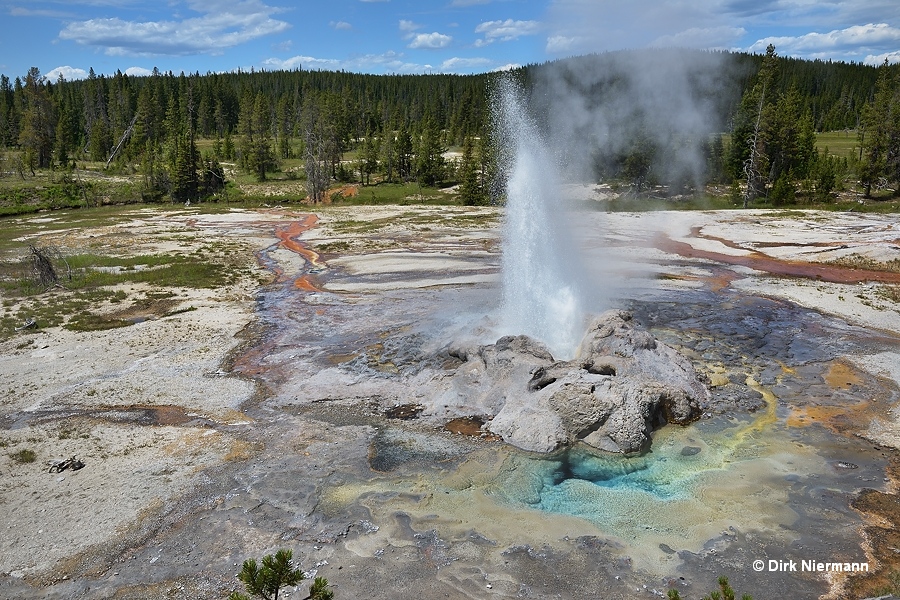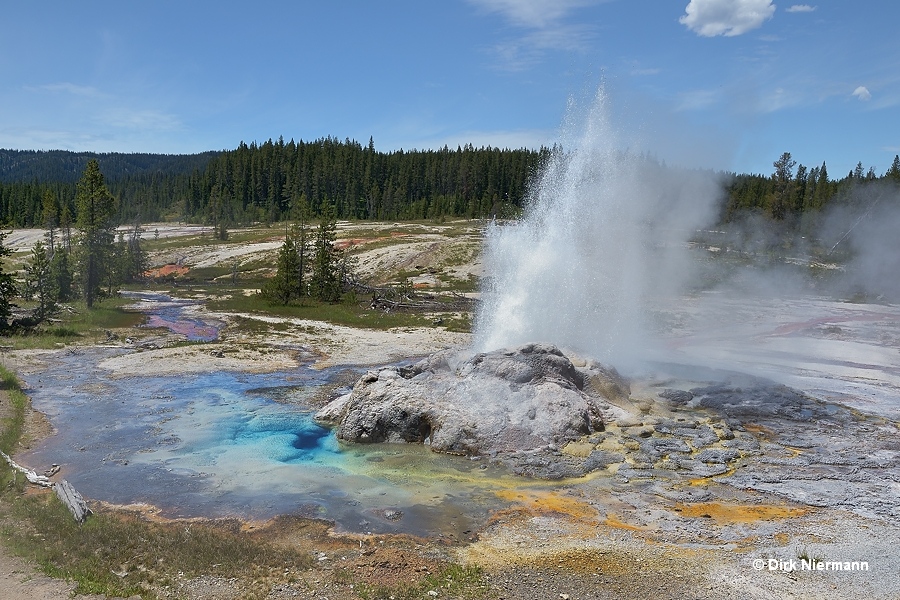 White Crater Spring marks the southern edge of Minute Man Group.
Page 1 2